Links to research your home or neighborhood through public records. Books available at the West Roxbury Public Library.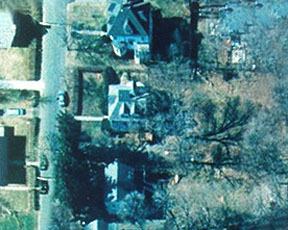 See a satellite view of any home in Boston.
First click on the picture.

Next, type in your street and number, then click on addresse link.
Click on the icon to the left to begin.
City of Boston Online Assessing Department
City of Boston records for electrical, plumbing, building permits (and more) by street address.
West Roxbury General Services and Contact Information
Friends of West Roxbury Library
Images of America : West Roxbury
By: Anthony Mitchell Sammarco
F74.W59.526
Boston Neighborhood History Series
West Roxbury
F74.W59.W4X
Brook Farm : The Darker Side of Utopia
By: Delano
HX 656.BBD45
Transadental Utopia
By: Richard France
HX 655.M4F73